Vacancies
Curro is always looking for talented staff who have a passion for education, a love of learning and are driven to make a positive difference in education in our country. Click below to view all available vacancies and join this dynamic team of gameCHANGERS!
Vacancies
All vacancies are listed on the Curro vacancies page
– http://www.curro.co.za/vacancies/
Applications

only accepted

via the Curro database
– http://curro.myrecruit.co.za/
Step 1: Register on the Curro Database by following the instructions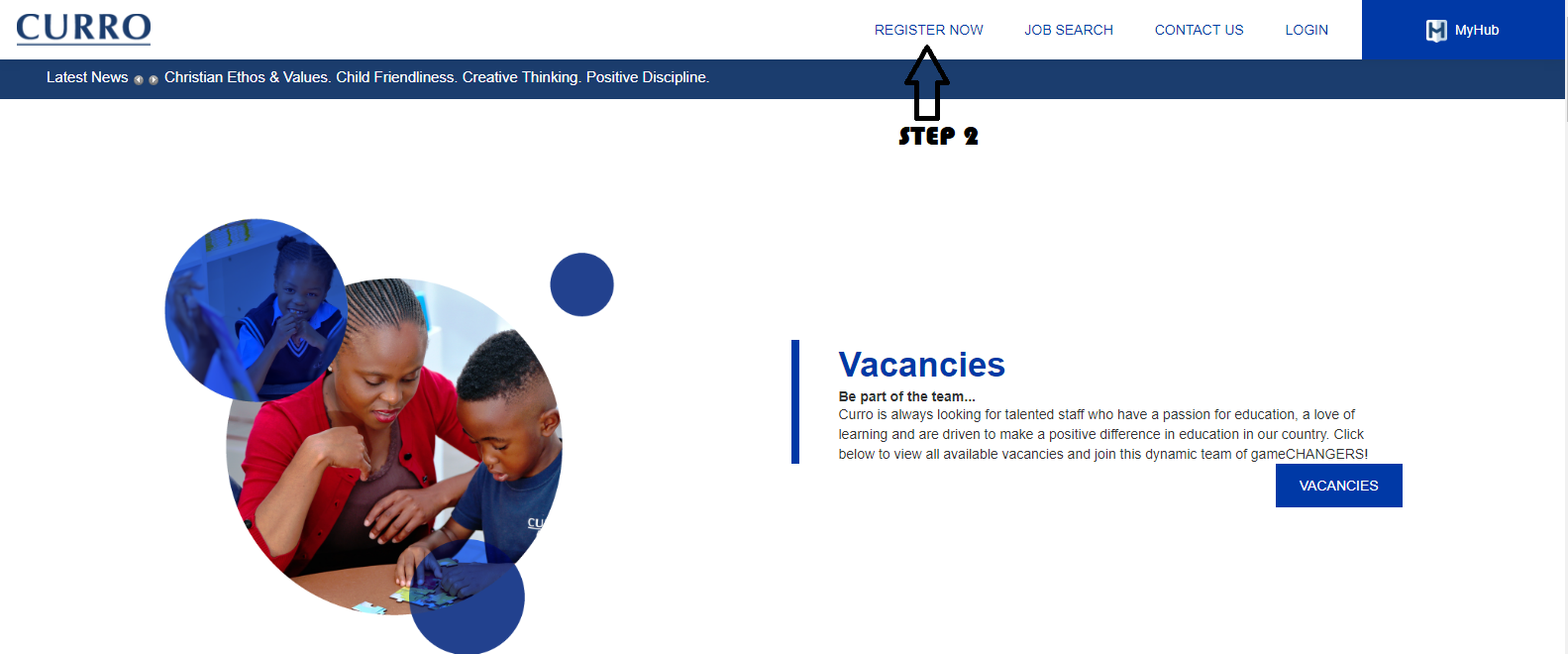 The system cannot upload "scanned in" documents
Remember to click on "SUBMIT" when you uploaded your CV
Wait for a registration confirmation from the system before logging in
If you experience difficulties email the error message plus your details to vacancies@omegahr.co.za
Curro reserves the right to not continue with the filling of an advertised position. Curro furthermore reserves the right to close advertised positions at their own discretion.
Log into your profile
At the bottom right hand side , view "Latest jobs"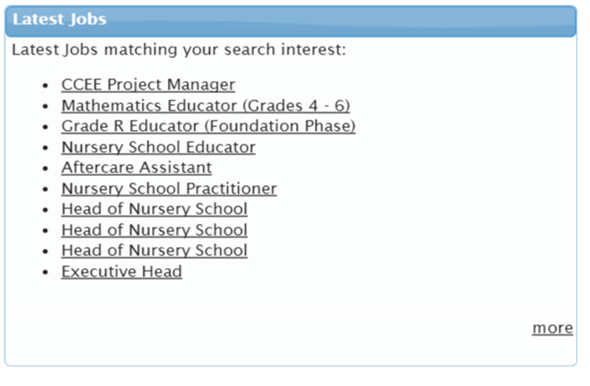 Or click on "more" to see more positions
Click on position you are interested in
The ad will open
Peruse the requirements and if interested apply by clicking at the bottom right "Apply" button
You will receive a confirmation notice:
On your login screen, click on "My Career " then choose "Job search"
You can search by 3 categories


Click on specific position, location or category to see positions listed
Once you have searched, a dashboard of the positions will be visible
Click on "Job details", "Min requirements" or "Full description" for more information on the position
Click on " Apply " on the right hand side
View status of your application
Still on the login screen, click on "My career" and choose "Application history"
Submitted : The system received your application
In progress: the position is not yet closed and your application not yet reviewed
Longlisted: Your CV is on a "preliminary list" for further consideration
Shortlisted: Your CV is on the shortlist
Interview: You will be contacted for an interview
Regret : You were not successful in your application